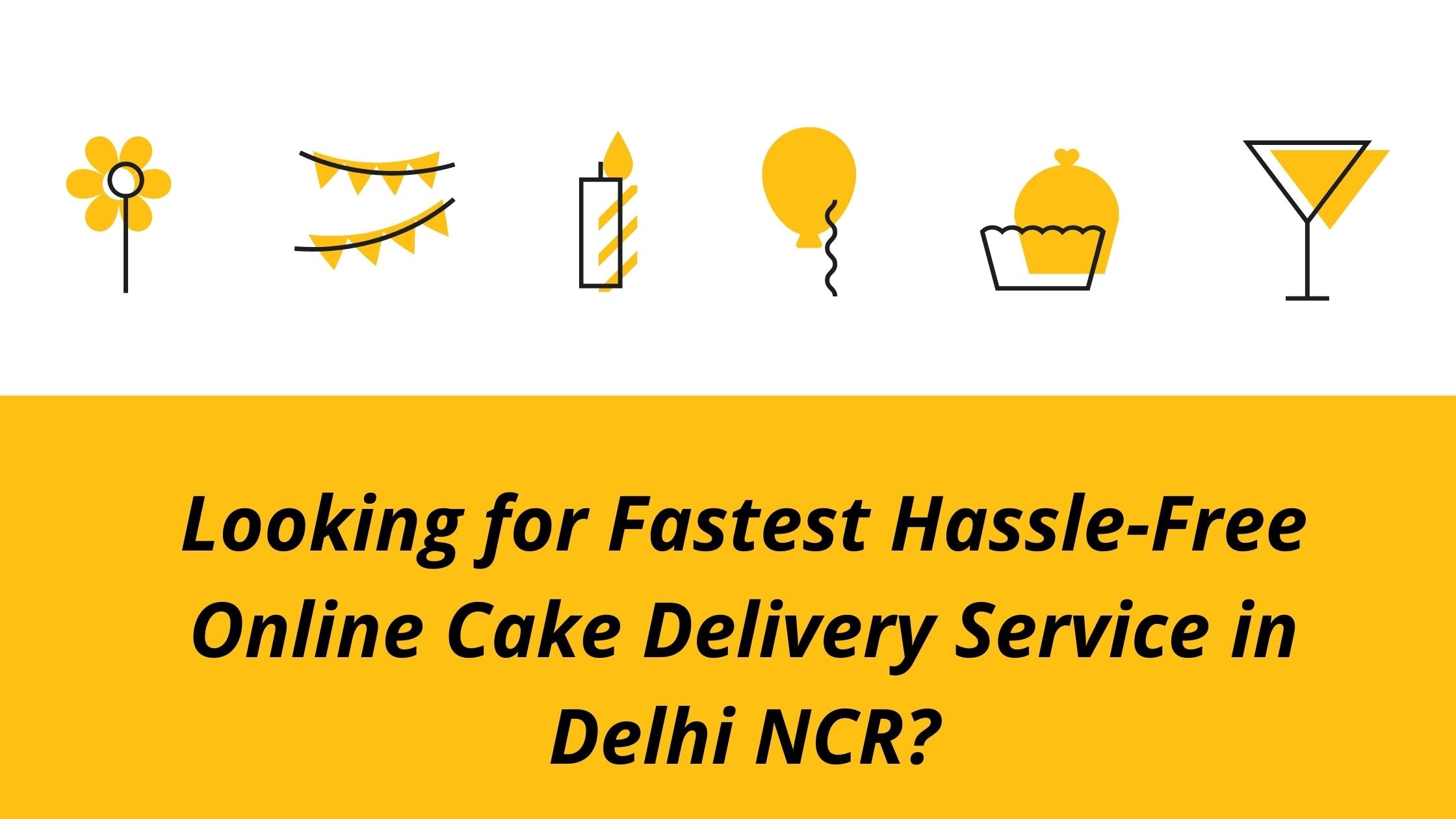 "Parties are considered as fake, without a delicious cake!"
Lowers, gifts, chocolates, greeting cards, etc. are pretty common for any kind of celebration. But the key element is a lip-flickering cake — that serves as the party shooter. With the change in times and growing competition in the bakery industry, we witness a new cake shop or bakery opening in our neighborhood every day. But the main concern is: 'Is your neighboring cake shop or bakery trustworthy and reliable'? By 'reliable' we mean topping the charts in terms of taste and freshness and delivering your desired cake right on time at your doorstep! With one hand online service, even the bakery products, cakes, flowers, and gifts can be delivered at your home through just a click.
Online Cake Delivery in Delhi and NCR
The Capital and the adjoining areas are quite popular for international style bakery products. Ranging from unique designs to lip-smacking flavors, players like The Cake King run along with professional chef teams and seem to be ready 24×7 to cater to your needs. Be it a birthday celebration or a retirement party, an anniversary special or a wedding ceremony — these bakeries are always on their toes to serve you with the best of cake flavors and ingredients of your choice. Whenever it comes to cake the cake delivery in Delhi and NCR, these cake shops receive your requirements online or via phone. You just need to brief them about your budget, the occasion, size of the cake, it's the design and your desired ingredients. And the cake would be delivered to you within three hours of the time frame. So, next time, if there is a party planned at your home and you forget to order the cake — do not panic. Order your favorite cake online from The Cake King and get it delivered to you the way you want. The best part is: if you are out of town and still wish to send some surprise to your loved ones, online cake delivery in Delhi is best for you!
Midnight Cake Delivery in Delhi and NCR
Midnight celebrations are quite common these days among the youth these days. Ranging from the New Year to Wedding celebrations, Valentine's Day, Friendship Day, Mother's Day, Father's Day, Christmas, and especially the Birthdays — the zeal of all the party lovers multiplies right at midnight. Now imagine a situation when you forgot to order a cake! Or, you wish to surprise your loved ones, friends, or family members with a delicious cake right at midnight. Here comes the midnight cake delivery service into the play! Yes, this is a 'value for money' service when your cake is delivered to you at midnight — at no extra cost! Bakery players like The Cake King have built up a wonderful customer base with such amazing services.
So, whenever you look out for tempting flavors and exclusive designs in your customized cake — reach out to a reliable and trusted cake shop like The Cake King. Online cake delivery is quite common these days. But if you planning for a surprise party for your friends or family members — choose The Cake King with the best midnight cake delivery in Delhi.
Special days are celebrated rarely…
Multiply happiness with online cake delivery!
---